I've been following Trudy Thomson's work for a few years now. Her patterns evoke landscapes, water, sky — well, Nature — in my mind. And her use of color variations is glorious.
I asked Trudy to tell us a bit about her process. Enjoy!
---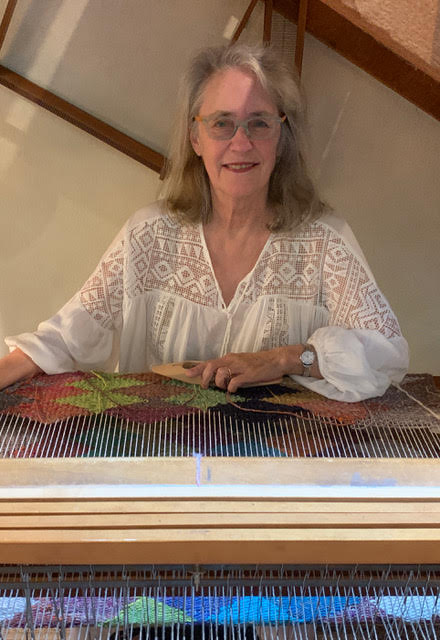 My latest explorations in tapestry usually begin with a pattern I have drawn on grid paper. Then I figure out how the design can be applied to the particular width and length of the finished piece, which I create on a 40 inch wide floor loom. Because I am working with variegated fibers that shift color as one moves through the skein I am not controlling the color transformations. I try to adjust my wefts over the warp so they reflect the shapes and angles of my original design. For instance, I might wrap three wefts around on warp and then, as I move over, position the weft to three warps. Or two and two or one and one. Different variations of the packing weft into warp space. As a result each piece has a very seriously considered plan but contains random colorations.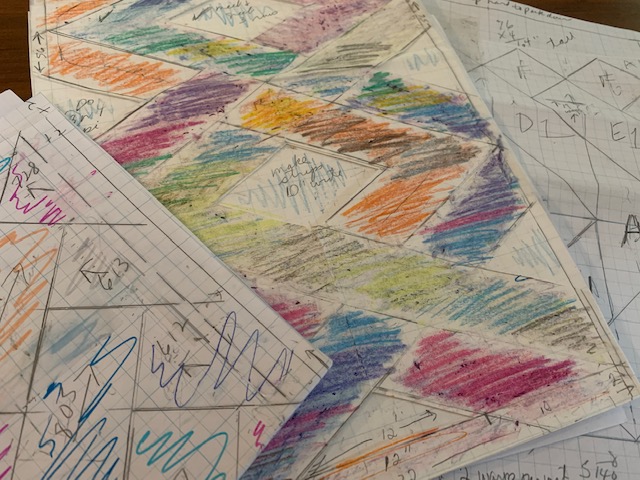 This first piece I have titled "Passions Converge" has very steep angles. It measures 30 by 41.5 inches.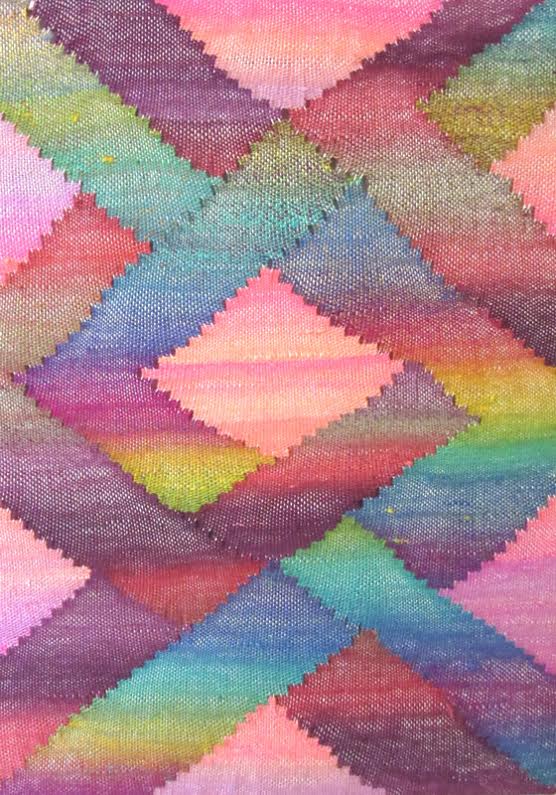 This second piece titled "Dream Stream" has shallow angles that criss cross each other. This was a very complex pattern. It measures 33 by 32 inches.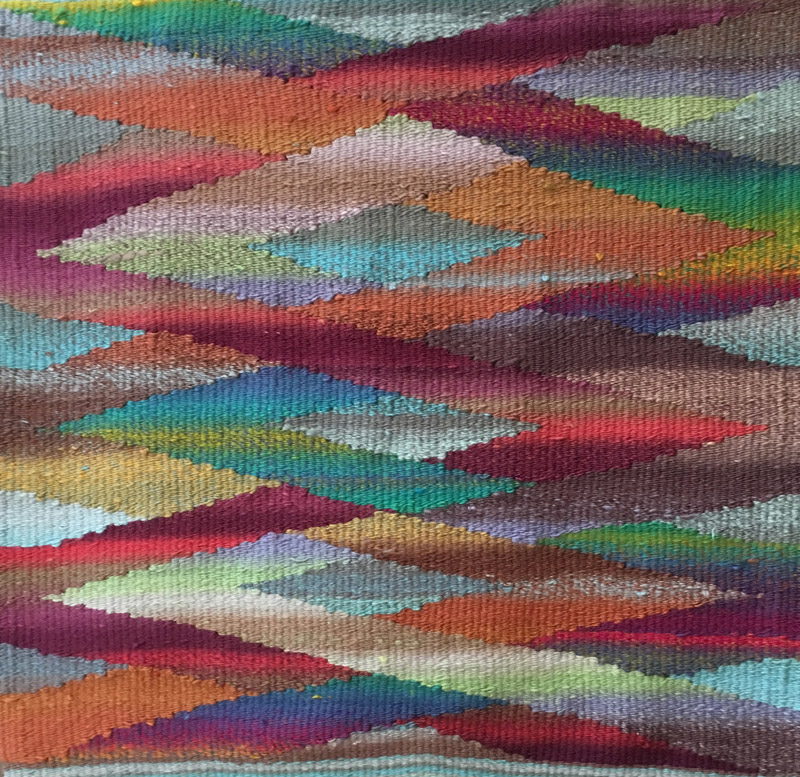 This third piece titled "Wings Spread" is a combination of angled blocks that actually met and interlocked vertically as I wove upwards through the piece. The customer who purchased this asked to hang the finished piece sideways so that the shapes looked like wings. It measures about 40 by 42 inches.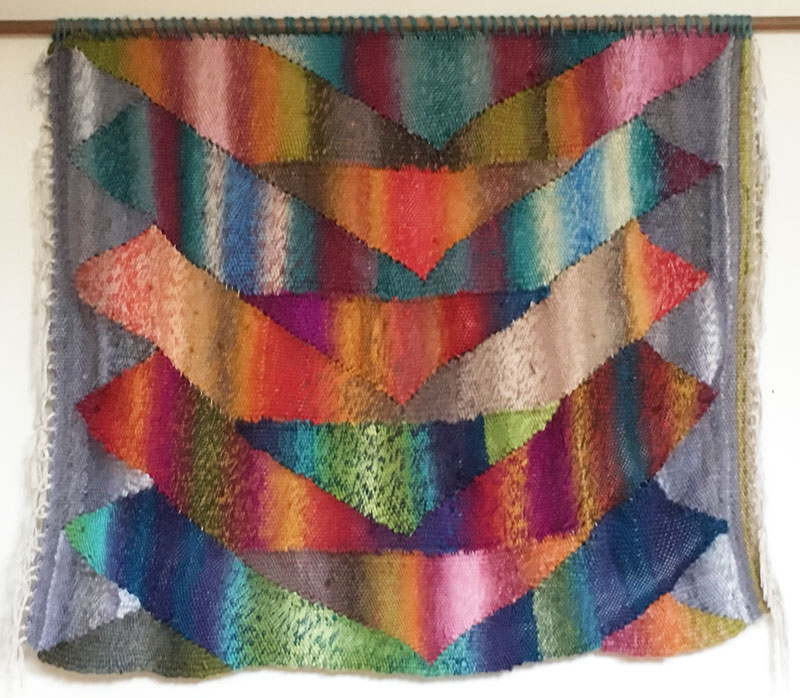 ---
View the range of Thomson's work at her website:
Also, Trudy creates websites for artists: