WildesArt: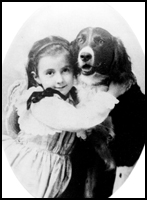 The name, WildesArt, was inspired by my grandmother, Minnie Wildes Hawkins, who was an artist in her own right. After bearing nine children, Grammy Hawkins became a pie baker extraordinaire. Her pies are still the talk of the town in my hometown of Mansfield Center, Connecticut…some 30+ years after her death at age 94.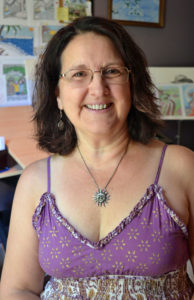 I grew up in a small town in eastern Connecticut, a place where I had the freedom to explore art in many media: oil, acrylic, watercolor, pen, pencil… Raised in a loving and supportive home, I was encouraged to follow my dreams and was even allowed to paint a mural on our kitchen wall as a teenager!
My art studies took place throughout school and at the Farmington Valley Arts Center. I worked on staff at Aid to Artisans, a nonprofit organization that supports struggling artists and craftspeople in developing nations.
Feeling blessed to have had the opportunity to wander down a variety of paths in life, always with the loving support of my husband, Bill, I have formed WildesArt.
My drawings utilize a meditative art form that allows me to visually represent the world as I see and hear it. Many of my pieces are also inspired by the poetic lyrics visual songwriters, with lyrics used with permission.
Over the years, I've developed a multi-media collage technique that uses ephemera such as my grandmother's sheet music, as well as acrylic and watercolor paintings.
WildesArt is a creative endeavor and a community for like-minded souls. I hope you will enjoy the art and thoughts presented in the Creativity Jolts blogs and in my Visiting Artist Interviews.
Thanks for visiting! I'd love to hear from you! Email me at [email protected] .