A Gathering Place…..
Welcome to the Visiting Artists section of WildesArt. This is a gathering place of artists, songwriters, musicians, prose writers, and poets, who are creating for the love of creating and touching lives. I am a curious sort of person, so I always wonder what makes such talented folks who they are. What experiences and beliefs have led them to what they are doing at this point in time?
---
Visiting Artist – Aaron Newton by Barbara Hengstenberg
During a tour of The Elma C. Lomax Farm this past spring, I found acreage with a strong sense of place. Lomax is attracts people who are concerned with helping their community, sharing ideas with fellow farmers, and teaching folks about sustaining the land.
Aaron Newton is the Lomax Farm Coordinator for the Carolina Farm Stewardship Association. I consider him an artist of earth, soil, and nature. He is someone who can help all of us in our quest for eating cleaner, taking care of our earth, and helping one another. Aaron was kind enough to take time from his very busy schedule to answer my questions. Here is a glimpse of what it is like to be a farmer in today's world of instant gratification and technology.
Please feel free to contact Aaron by posting a comment below or contacting him through Lomax Farm.
WildesArt: Tell us about Lomax Farm and your role there.
Aaron Newton: The Elma C. Lomax Incubator Farm was started in 2009 with the mission of training the next generation of farmers in Cabarrus County, NC. We are a USDA Certified Organic farm operated by Carolina Farm Stewardship Association (CFSA) with partnerships including: Cabarrus County Government, Rowan Cabarrus Community College, University of North Carolina Charlotte, Cooperative Extension, CABREW, Central United Methodist Church, and others. During our first 6 growing seasons we have added a community garden, a charity plot, a hops trial, a beekeeping project, classes, workshops and more. I serve as the Lomax Farm Coordinator with CFSA.
WA: What adventures in your life have led you to where you are and who you are?
AN: I am trained as a Landscape Architect. I spent a decade turning farm fields into subdivisions so really this is just atonement. All kidding aside, I once coauthored a book, A Nation of Farmers, which called for 100 million new farmers in the U.S. so I was obligated to help this vision become a reality. I enjoy being around the people who share this vision.
WA: How did you chose to become involved in soil, plants, and community outreach? It's quite a combination…an important combination!
AN: Architects are systems thinkers trained to combine sometimes seemingly disparate categories of information. My categories might seem odd but there are actually lots of designers working on just this combination. Food is who we are – literally — so it makes sense to me to pay attention to the overlapping systems that make food available within my community. What could be more important than eating?
WA: Who inspires you to do the work that you do?
AN: My main mantra is quite simple: A sustainable and healthy local food system in my community before my daughters have their own children.
WA: If you weren't working as Farm Coordinator, what would you be doing?
AN: Bicycling. Also, I have some fiction I would like to write.
WA: What other jobs have you done?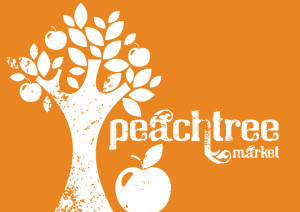 AN: In addition to my time working in land development and coauthoring a book I have been a teacher, worked in the restaurant industry, the nursery industry and done lots of independent design projects including the design of a fireplace mantle, among other items. Most recently I worked on a team that designed a pocket park that also serves as a farmers market. I once officiated a wedding. I am currently working for the YMCA on the development of a farm I designed for them that will turn volunteer labor into the fresh vegetables needed to address hunger relief. Also my wife and I run a local foods grocery store.
WA: That is a lot on your plate (pardon the pun)! How do you spend your "down time"…if you have any?
AN: I ride a bike and do yoga. Also I start projects with Joe Rowland.
WA Note: Joe Rowland runs Rowland's Row Family Farm, which was part of the beginning farm program at Lomax Farm with one row. Joe now farms 18 acres and owns GO Local NC Farms, an online local foods market and delivery service in North Carolina.)
WA: Aaron, what brings you the most joy?
AN: Watching my children grow up. Also I enjoy being in the moment which is tough to do, so I achieve that mostly through physical activity, like biking and yoga. I love being way way out on a bike, almost to the point of being lost, and knowing that if I keep pedaling my legs and my brain will get me where I need to be.
WA: Where do you see Lomax Farm 10 years from now? What are your dreams for the farm?
AN: The Lomax Farm will continue to develop in support of a local, sustainable farming community embedded in the greater community of Cabarrus County. This will come mostly by strengthening existing partnerships and creating new partnerships and also through the physical development of the farm.
WA: What is your philosophy that guides you through life?
AN: Do what needs to be done and try to make it fun.
WA: What have you done that you are most proud of?
AN: I am teaching my daughters to seek out good food, good music, good books and good people and to think for themselves.
WA: What advice can you give to people with regard to how we help our local farmers? How about globally?
AN: Buying from local farmers is the best way to help. Before it goes in your mouth you should consider where it came from. I don't think there is much people can do globally but focusing on making a local community a better place is great work to do and likely there will be great people who want to do the same in any particular community, so it will be fun.
WA: Specifically, how can people help Lomax Farm?
AN: Lomax can use financial donations that go to help pay for the cost of educating the next generation of farmers. We have volunteer workdays most months at which people can come and lend a hand.
---
How You Can Help Lomax Farm!
If you would like to volunteer or visit Lomax Farm, check out their website. Please consider a gift to Lomax for education and community support.
WildesArt Prints for Lomax:
Your purchase of the following prints will also help Lomax Farm. You will receive a signed, limited edition print. (Sizes are indicated on each print.)
5 x 7 print: $20 plus 6.75% sales tax
8 x 10 print: $25 plus 6.75% sales tax
All profits from the sale of these specific prints will be sent to Lomax.
Please contact [email protected] or comment below in order to purchase.
---