A Gathering Place…..
Welcome to the Visiting Artists section of WildesArt. This is a gathering place of artists, songwriters, musicians, prose writers, and poets, who are creating for the love of creating and touching lives. I am a curious sort of person, so I always wonder what makes such talented folks who they are. What experiences and beliefs have led them to what they are doing at this point in time?
---
Visiting Artist – Jim Avett by Barbara Hengstenberg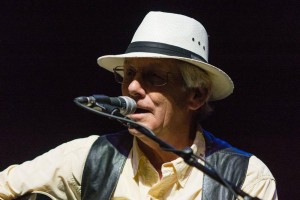 Jim Avett is an American treasure — a talented singer/songwriter/storyteller who is passing along this tradition to his sons and daughter. But most importantly, as you will read in this interview, he shares his love of family and his strong belief in core family values with his children and with anyone who is fortunate to listen to Jim perform.
Every now and then, you can catch Jim performing with The Avett Brothers, and he can frequently be found on tour at a variety of festivals, galleries, and listening rooms. Be prepared for an evening of great Americana music, as well as heartfelt storytelling. And every now and then, you may catch daughter Bonnie performing with her Dad!
Jim's life of family pride and his philosophy of "take only what you need" inspired me to invite him to contribute an interview to WildesArt. He is just the type of artist we welcome to our gathering place – one who knows what is truly important in life and strives to live life in balance. It is an honor to have Jim part of our WildesArt community.
Enjoy…and be sure to visit his website at www.jimavett.com and listen to his songs.
❤️Barbara
---
WildesArt: What adventures and other lines of work have led you to where you are and who you are, artistically?
Jim Avett: Life has been an adventure. Most every day there has been music in my life. My mother and father felt it important that each of their children be exposed to music… not necessarily good at it, or on stage, but that we understood how perfectly the notes fit together. Sort'a like mathematics in higher organization. I sang and played early on. Adventures? My taking 3 years of piano and 4 years of violin were adventures for those who had to listen to it!!
I have at times taught community college, been an electrician, a plumber, a social worker, and several other things. I ran a welding outfit (98% of the work was highway bridge floor construction in the mid-Atlantic region). I think every person should have several talents he/she can sell to make a living, if needed. I was lucky enough to know how to do several types of work.
As a teenager, I did paying gigs, but not often and not for much! Been either kicked out of or quit the bands I've been in (which were few) because I expected too much of people (like being on time and general commitment)…or I may be difficult to pick with! Most singer/songwriters have their own ideas, talents, habits, and/or musical traditions which they think sounds best. These qualities, plus having a tough hide to ward off criticism, comes with the territory of being a creative person and perhaps works against the grain at times.
WA: Who have been, and are, your inspirations?
JA: Inspiration came from lots of very different angles. My heroes were many and readily available. One of the differences in my young life and the lives of youth today is I had my mother, my dad, my uncles, and my neighbors who had come thru the Depression and the Second World War to live lives worth living. All were people of steel fabric. My father was a circuit-riding, country Methodist preacher – smart, well-read, and an upright man in every sense; he was also a conscientious objector, hard as nails…smart in conviction too! If they knew the direction to go, they were unstoppable. These people taught me the right way of doing things. That certainly doesn't mean I always did things the right way, but at least I knew it. Joe Oliver, Jim Drum, Burton Huss, Uncle Tom Hogan, Uncle Gay Stewart, Uncle Robert Carpenter, and others.
I have heroes from books that guide my life now. I have over 2000 books (many vintage). People like Ernest Shackleton (book- Endurance. early 20th century explorer), Peter Hathaway Capstick (Death in the Long Grass. A brave man, no doubt!), Ed Raymer (Descent into Darkness), and a ton of others whose lives have had a bearing on my life and others' lives through me.
My children inspire me now to grow old gracefully. It's an inspiration to know each of our children effect the lives of others in a positive way.
WA: Whose musical and artistic styles do you most enjoy and respect?
JA: Tom T. Hall and Merle Haggard are the real-deal songwriters. My favorite types of songs are country ballads, and these guys excelled in the art. The Beatles and Dylan for sheer creativity. I respect the talent of many, many, but one you probably haven't heard of is Doyle Dykes . Also, Flatt and Scruggs [Lester Flatt and Earl Scruggs of the Foggy Mountain Boys] for living through the rapidly changing world of music in the 50's and 60's, and letting me see how it's done! Bill Anderson, Roger Miller, Jim Reeves, Jerry Reed, Buck Owens, etc. Mr. Ralph Stanley… enough said.
WA: If you weren't creating and performing, what would you be doing? What are your plans in the next 10 years?
JA: I realize the time is drawing closer that I won't be creating and performing music as I am currently. I think it's the duty of old folks to pass on the lessons learned, the talents developed, and the experiences lived to anyone younger with the time and passion to learn them. I'll teach my style and philosophy of guitar to as many as want to learn it. Maybe in book form sometime! Considering the speed of life I've lived, I hope to be alive in 10 years.
WA: With your performance schedule, it seems free time may be a rarity. What do you like to do when you aren't on the road?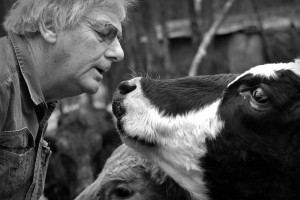 JA: Free time? I like to visit with our children and our cows – we have 22 of them! We have a 60-acre farm where it's rather peaceful and I enjoy the quiet, and where I spend time maintaining fences, pastures, and hay. We also have chickens and, in the past, we have had a horse, goats, pigs, and, of course, the usual snakes, cats, dogs, spiders, coons, fox, deer, coyote, a 1-1/2 acre pond with fish, and God knows what else!
I like to build stuff in my workshop, like wooden toys, cedar chests, etc. And I repair all manner of things (mechanical, electrical, instruments, furniture, etc.), which I've broken over the years! I also enjoy a vintage book; it helps me understand how the world goes around.
WA: What in your life brings you the most joy?
JA: My family. Period!
WA: What philosophy guides you through life?
JA: Strive to be the best I can be in whatever I try to do.
WA: What gives you pride?
JA: I will be the most proud, I think, when I cross the river and I will have done my best to leave this world better than I found it.
WA: What can you tell us about your children's work? Your sons welcome you on stage at many of their concerts. This is rare among performers, and it speaks to your family's core values.
JA: Each is doing important work in effecting the lives of others in a positive manner, and they are effective in their work. Our children obviously think more of their Dad than they probably ought to. Susan and I appreciate this family and our part in it. There will be a time when the love in this family will carry on with us gone. That's the most important part.
WA: How does it feel when you are onstage with The Avett Brothers versus when you perform solo?
JA: It's easy to sing with your family. Whether I'm on stage with Bonnie, or Scott and Seth, or all of us… it's easy because you have performed enough with them to know where they are going with the tune. That's really the only difference. The rest, (anticipation, intent, commitment to the show) is the same.
WA: As you know, Bonnie is contributing to WildesArt through her blog, Yoga for EveryBODY. What do you do to relax and find peace? Do you practice yoga?
JA: Bonnie is contributing to the welfare of a great number of people and we're proud of her. I don't do normal things like Yoga or Gym or regular stuff that's good for you. I find peace is an everyday kind of thing with me. I have been extremely lucky in this life, by being able to regulate a lot of the normal stress. I am the kind of person who is pretty active in addressing problems before they get the upper hand with me. A book, a nap, interesting conversation, teaching, all bring satisfaction/peace to me.
WA: In closing, Jim, what is it about the Avett family that you would like the world to know?
JA: Family is the only thing that lasts. All others pass.
Listen to Jim Avett's music on his website, www.JimAvett.com, and find him on iTunes or Amazon.
Jim would welcome your comments or questions. You may post a message for him below, email him at [email protected] .
WildesArt Print Available:
Jim graciously provided me with the lyrics to his song, The World Goes Round and Round, in order to create an ink rendering of the same title. He told me that he considers this an "advice song." When he wrote it, he tried to think of all the advice he and Susie had given the children as they were growing up. According to Jim,"Scott said it had 100 songs in it!" He would walk each of his children through the pasture, down to their pond and, on those nature walks, they "talked about a ton of things."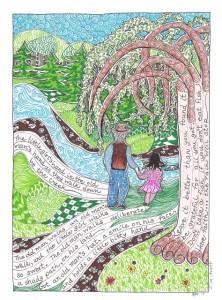 Jim also kindly collaborated on my rendering of his song, Decisions, which is also available in print or notecard form: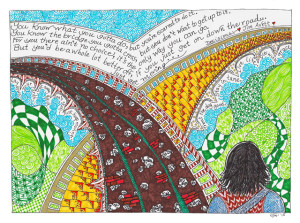 Jim has chosen the Elma C. Lomax Incubator Farm as the recipient of the profits from sales of these prints. If you would like to order a print or notecards, please post a comment below or contact me at [email protected]. You may also order online by clicking on our Artwork: Prints for Sale tab or our Artwork: Notecards tab.
A Sarah West Commemorative Print Available:
A limited edition fine archival print of Jim is available through The Sarah West Gallery of Fine Art, with proceeds going to a disaster relief organization of Jim's choice.