By Barbara Hengstenberg
Bob Crawford is a man who wears many hats: bass player for The Avett Brothers, loving father and husband, podcaster, fundraiser, spokesperson for children's cancer research, teacher — not necessarily in that order, of course! I've been talking with Bob over the past year about putting this interview together. Even with North Carolina's stay-at-home response to Covid-19, he's keeping very busy with his involvement in all I mentioned above. I'm honored that he was found the time to work with me on this interview. He and his family are true inspirations.
-Barbara
---
WildesArt: What year did you start performing with The Avett Brothers?Can you tell us a bit about that first meeting, and also about the importance of this band to your life?
Bob Crawford: I met Scott and Seth [Avett] in March of 2001. I was studying jazz guitar at Winthrop University. I knew a graduate student who worked with Scott at Mars Music, a big box music retailer in Charlotte [North Carolina]. He told me he knew these brothers who needed an upright bass player. I had only recently purchased an upright bass. He gave me Scott's phone number and we arranged a meeting. I was living across the border from Charlotte in Rock Hill, South Carolina and the brothers were living north of the city. We agreed to meet in a parking lot of another big box store, Media Play. I believe both Mars Music and Media Play are now out of business.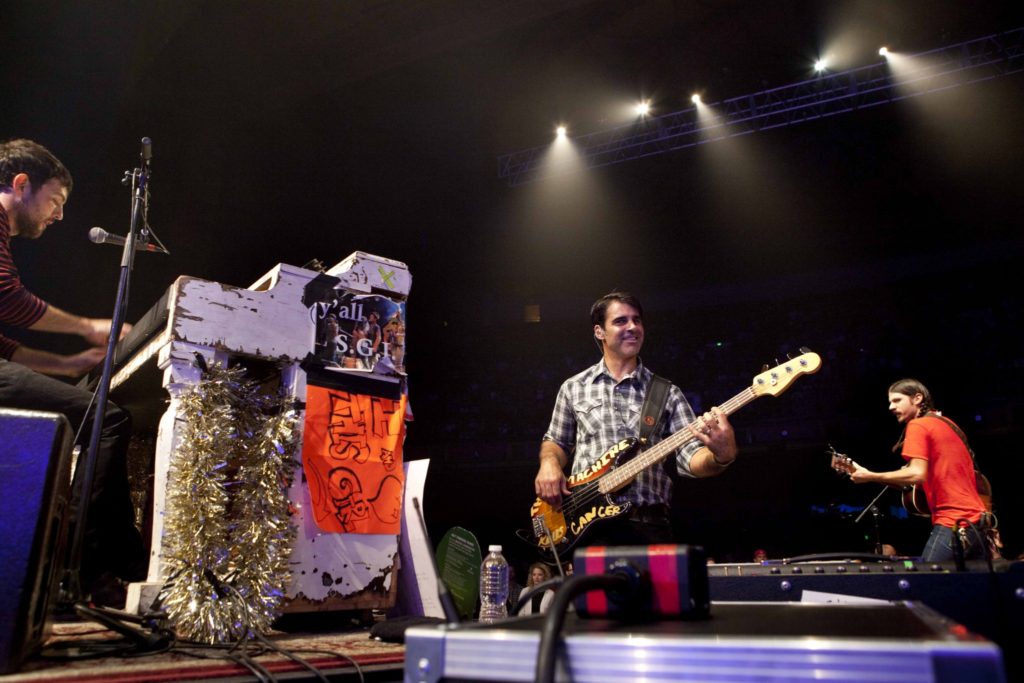 I cannot overestimate the importance of this band to my life. Through my work with Scott and Seth, I met my wife, Melanie. She and I have two beautiful children. Because of the band, I have managed to be employed for the past twenty years. Even through the hardest times I have been blessed over and over again.
WA: You have also performed with David Childers. Do the two of you still get a chance to collaborate? Any future collaboration plans?
BC: David and I talk again and again about how our time will come. I love him. David is a mentor, brother and friend all in one. Whenever I am with him I come away asking myself why are we not spending more time together. Before the pandemic we were discussing a few things. Hopefully we can still make something happen sooner than later. My hope is that everyone who is reading this will take the time to get to know his music. They will be much the better for it.
WA: As an aside, David Childers is a great man and superb musician. He was our first interview at WildesArt. You can read that interview here, once you're finished reading Bob's interview, of course! —
https://www.wildesart.com/david-childers/
Bob, what other instruments, besides bass, do you play?
BC: I only play one well enough, but these days I enjoy the fiddle and guitar as well as the bass. During the pandemic, I have been really focused on the bass. I've done some demo recording, but I have also been teaching lessons. Teaching has forced me to analyze and break down the techniques I utilize when playing the instrument with Scott and Seth. In my lessons my goal is to use the least technical language possible. It's challenging, but it's been so rewarding. I have great students.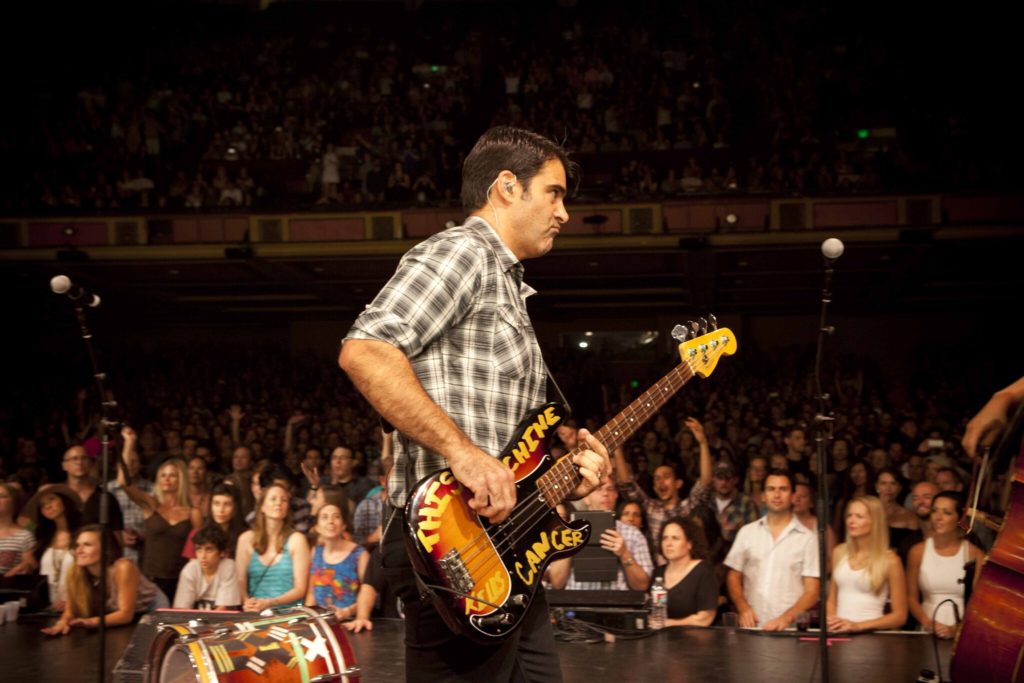 WA: What in your background/experiences have led you to where you are now — both personally and professionally?
BC: I've done some whimsical things in my life. I packed up all of my belongings and left New Jersey heading south without a destination. I left a career working in the film business to go back to school and study music. And I convinced Scott and Seth I could book a tour even when I doubted it was possible myself. I think God puts you in certain places at just the right times. I've been incredibly blessed in my life.
WA: Tell us about your podcast, Road To Now.
BC: For those who don't know, the Road to Now is a history podcast I co-host with Dr. Ben Sawyer. Ben and I have been doing RTN for a little over four years. It seems to be going stronger than ever. Before the pandemic we began doing live shows and had several booked for 2020. Recently, we've been recording live conversations on Sunday nights via zoom. If you are a patron you can join the conversation. Our next is with Joe Kwon on Sunday, July 11th.
WA: Who have you found most intriguing so far on RTN?
BC: We have done 175 episodes. I really can't pick one, but a couple years ago we spoke with journalist and author, John Barry about his book, The Great Influenza. The book is about the 1917 pandemic. Everything he wrote about 1917 is relevant to today. The federal government was inadequate in its response, people ignored the warnings of public health officials, minorities and those on the lower end of the economic spectrum suffered the most. It is probably the one book everyone should be reading now.
WA: Can you tell us about your work with Press On Fund?
BC: Press On Fund is a collaborative effort between three families who have been impacted by cancer. It was particularly appealing to Melanie and I because it may be the one pediatric cancer charity where parents decide where the money goes, down to the nickel. We have a scientific advisory board, but the final decisions about the protocols and initiatives we fund comes down to the Simpkins, Chance, and Crawford families.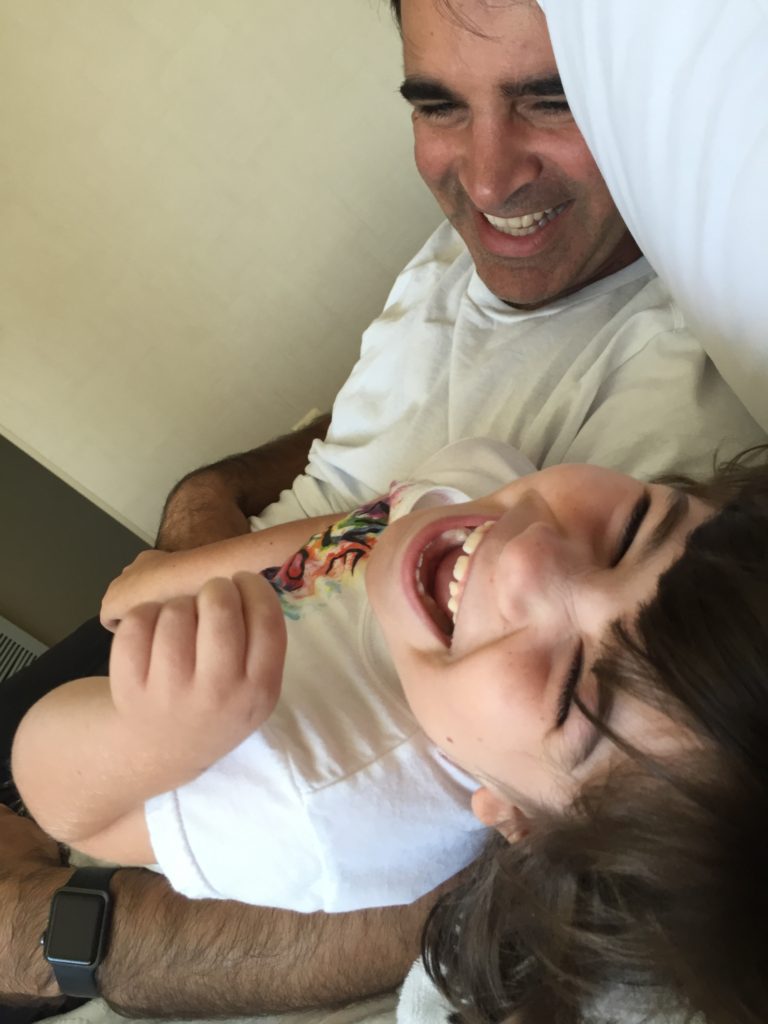 WA: It's always so great to receive good news updates on Hallie. How has she influenced your work?
BC: Hallie is doing great right now. When I say that I need to lift my eyes in praise to God because nothing is guaranteed for any of us and particularly children who have or have had a brain tumor — as of right now, she is great.
In regards to her care, Hallie is a full-time gig. The pandemic poses significant challenges for families of children with special needs. It is a challenging time for everyone right now. So many are suffering physically and financially, but as a whole I think the story of how those with special needs are managing this crisis is an untold story.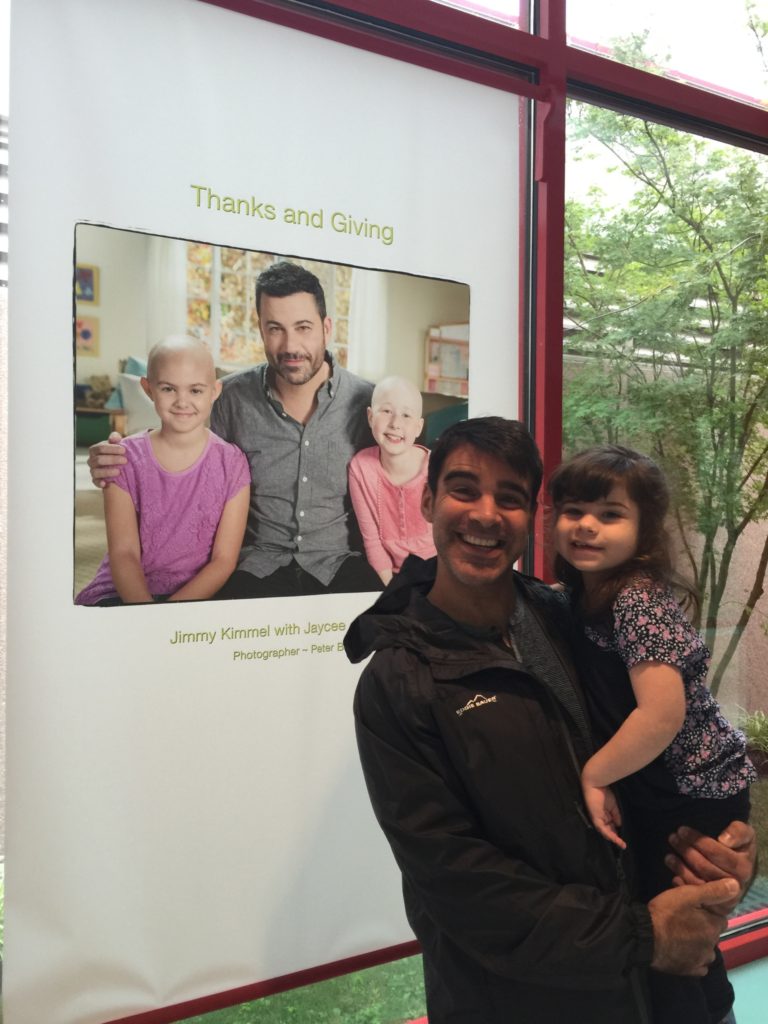 WA: The work that you and Melanie have done on behalf of Hallie and all children with cancer, including their families, is to be commended. I hope that once this pandemic is history, stories such as your family's will be shared so that we all may learn from them.
I bet your creative work helps you through difficult times. Who do you admire artistically/creatively?
BC: I admire anyone who has the courage to create something and then share it with the world. The sharing part being the most difficult and admirable.
WA: Very true. Let's finish up by touching a bit more on history, with a tip of the hat to Road to Now. What historical figure do you admire most?
BC: Right now our nation is having a conversation about how to handle monuments and how we should remember many of those historical figures. The conversation we need to be having is about when and where a particular monument was commissioned and placed. If you understand why there is a monument to a particular individual and what the motivations were behind it, removing it or not will make more sense. Ben and I have discussed this on RTN. Many confederate monuments were commissioned in the early twentieth century for the sole purpose of intimidating African Americans. The monuments need to go.
Here is another point that I think is very important for every American to think about right now. George Washington had an enslaved woman who escaped. Her name was Ona Judge. Washington used the full power of his office and even attempted to break the law to try and retrieve Judge. Today we would say Washington was guilty of obstruction of justice. Washington was unsuccessful in his attempts to recapture Judge and she lived as a free woman for the rest of her life. Reading about this incident shattered the picture of Washington that I held in my mind all my life. BUT we also must remember this..this is very important. When Washington stepped down from the presidency after his second term he was one of the only leaders in the history of the world to ever willingly relinquish power. I believe that act was the key defining moment in the history of our nation up to this point. By stepping down from power voluntarily, Washington signaled to future generations that democracy is more important than the desires and ambitions of one person. He could have been king, but instead he went home to his farm where upon his death he freed most those he had enslaved.
We need to be able to hold the good and the bad together in our heads when thinking about our historical figures. Perhaps we need to be more stoic in our feelings for them. Fewer monuments, more historical research and books.
We need to remember that historical figures are/were human beings and so they are complicated. Each of us holds darkness and the light deep down inside of us. Our goal is to nurture the light.
---
Listen to the Road to Now podcast at:
Follow Bob's work with The Avett Brothers at:
https://www.theavettbrothers.com/