Welcome to our network of artists who collaborate to be a positive force in the world! This is a place where you can read, see, and listen to others' creative thoughts.
My Zen art prints are available, with all profits supporting charitable organizations. New prints are added often, so check back frequently!  All designs are also available in notecard sets. In addition, I now offer one-of-a-kind Custom Artwork.
Our combination of bloggers in Community Bloggers… artists including writers, poets, musicians, cooks, farmers, and a yogini…will give you ideas on living life in balance.
Read our variety of interviews to find out what inspires creative souls to create, under Visiting Artist Interviews.
WildesArt is really about living life in balance and sharing ideas on how to do so creatively. We always love to hear from our visitors, so be sure to leave a comment!
♥ Barbara
---
Tell Children's Cancer to Take a Hike!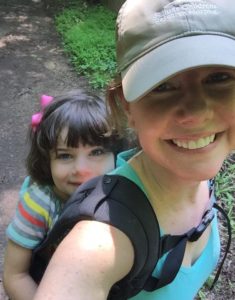 Melanie Crawford won't stop in her fight against children's cancer.  She is preparing to participate in another Ultimate Hike for CureSearch for Children's Cancer in August.  Help support the hard work of Melanie and CureSearch by purchasing a print or notecards below.  All profits will go to CureSearch for Children's Cancer.
---

WildesArt friend, Vivian Howard, star chef and co-creator of PBS's A Chef's Life, has created "…a comprehensive record of modern Southern cooking, filled with stories and more than 200 recipes that celebrate the flavors of her eastern North Carolina home…" (from Amazon.com)
Chef Vivian's cookbook will be released October 4, 2016, and you can now pre-order on Amazon!  We at WildesArt are looking forward to reading her collection and trying our hand at Vivian's recipes.
In the meantime, read our interview with Chef Vivian here!
---

Display of Love
WildesArt is honored to be participating in the Display of Love exhibit, hosted by renown photographer, Jim Gavenus.
According to Jim, "this project is in response to the growing violence in our world. It was developed shortly after the attacks in Paris. Sadly, since that day, we continue to be reminded of the ongoing hate and violence that exists around us.  I am inviting you to participate in this community art project by communicating the ideas of LOVE, PEACE, NON-VIOLENCE, COMMUNITY, and DIVERSITY in any way you wish. The collective works will be exhibited as a Display of Love.  Deadline to submit work is June 13, 2016.  Further details will be available at a later date.
Visit Jim's Facebook Event page, for more information:  Display of Love
Click HERE to read WildesArt's interview with Jim Gavenus.
---
© Barbara Hengstenberg and WildesArt, 2016.
Unauthorized use and/or duplication of this material without express and written permission from this site's author and/or owner is strictly prohibited. Excerpts and links may be used, provided that full and clear credit is given to Barbara Hengstenberg or specific blog author and WildesArt with appropriate and specific direction to the original content.